>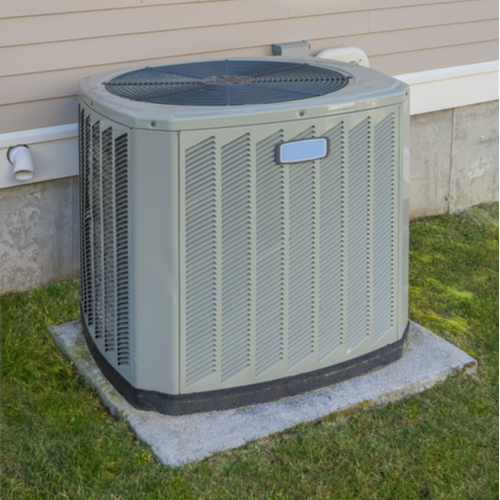 Before 1902, humans adopted creative ways of staying cool during hot summers. The ancient Egyptians hung wet reed mats in their windows that created a cooling effect when the wind blew through. Ancient Romans went so far as to pump cold water from aqueducts through the walls of elite homes.
These days you need only turn your thermostat dial for sweet heat relief in your home. But what exactly happens when you turn that magic dial? And how do you fix your AC when it doesn't click on? Mike Diamond is the fresh smelling man with the answers to all things cool. We'll cover the parts of a home ac system and explain how the air conditioning system in your house works. If your AC isn't working, we'll troubleshoot the common reasons why.
Who invented Air Conditioning (and the summer blockbuster)?
The man credited with inventing air conditioning as we know it is Willis Carrier. At the turn of the 20th century, he had an epiphany while standing on a train platform. He realized that humidity could be removed from air causing it to feel colder. Willis built a system of ice chilled coils that kept mills and printing companies cool during hot industrial workdays.
Stuart Cramer invented a ventilation device around the same time that was used in textile plants to distribute cool vapor to hot air. He was also the person to coin the term "air conditioning." In 1925 he invented a more efficient version of his device for a movie theater. Soon his device was in theaters across the country. Ever since, Americans have flocked to the movies to escape the summer heat and thus was born the summer blockbuster season.
How Does Air Conditioning Work?
Modern air conditioning works via the physical principal of phase transition. This law states that when a liquid converts to a gas, it absorbs heat energy. Like when you boil water to create steam.
The liquid in this instance is a refrigerant or chemical compound that evaporates and condenses over and over to cool your home. The refrigerant starts as a liquid that travels through an evaporation coil inside your home. As the liquid evaporates it absorbs heat and, in this case, that heat is from warm air from your home. As the heat is removed, the resulting cool air is distributed back into your home.
The used refrigerant gas is then sent to your air conditioner compressor – that's the big unit outside – where it is compressed back into a liquid. The hot air that is a byproduct of the process (remember phase transition) is vented outside and the condenser aids the compressor in sending the liquid refrigerant back to the evaporator coil where the cycle begins all over again.
How HVAC Systems Work
HVAC stands for heating, ventilation and air conditioning. Your home's central air takes advantage of the existing ducts and vents in your home that are also used by your furnace during colder months.
After warm air travels over the evaporation coil and is cooled, fans blow the chilled air through your ducts and vents to reach every room of your home. This network delivers cold air evenly and efficiently throughout your home.
The thermostat connected to your HVAC system regulates all temperatures for both your heating and air conditioning. Each system responds based on the setting you input. Having one central control makes it easy to stay comfortable all year long.  
Why Won't My Air Conditioner Work?
Like any piece of equipment, air conditioners are subject to break down and failure. Common reasons air conditioners malfunction include:

No power.Blown fuse or tripped circuit.No signal from the thermostat.Too hot outside to keep up.Dirty or blocked air condenser.Dirty air filter.Broken fan.Problems with refrigerant.Unit not the right size for your home.Older unit (10+ years).Leaky air ducts.
Some of these issues are easier to address than others. If your air conditioner is not working, make sure its receiving power. Check that the circuit isn't tripped and that your thermostat has fresh batteries. Then make sure your filter is clean and check your compressor for obstructions like brush or grass. If you're still having problems, it may be time to have a professional technician look at it.
ir Conditioner Repair Service for Los Angeles
Mike Diamond knows air conditioning and HVAC systems. When things heat up, don't lose your cool. Call or contact Mike Diamond for fast, reliable air conditioner service in Los Angeles and the surrounding area.
The post How Air Conditioning Works appeared first on Mike Diamond Services.
Did you miss our previous article…
https://www.ab-sessions-plumbing-building-services.com/?p=531